Features
Used in conjunction with a patient lift, a MultiStrap Lift Aid can lift the burden of care during heavy tasks such as:

Wound care
Hygiene procedures
Catheterization
Examinations
Placement of bedpans
Dressing/undressing
Turning patients in bed
And more 
MultiStrap Lift Aids are available in standard 10cm, wide 25cm and ultra 40cm sizes, and can be used individually or in pairs. While washable, we also offer a solo/single-patient use option to avoid the need for laundering.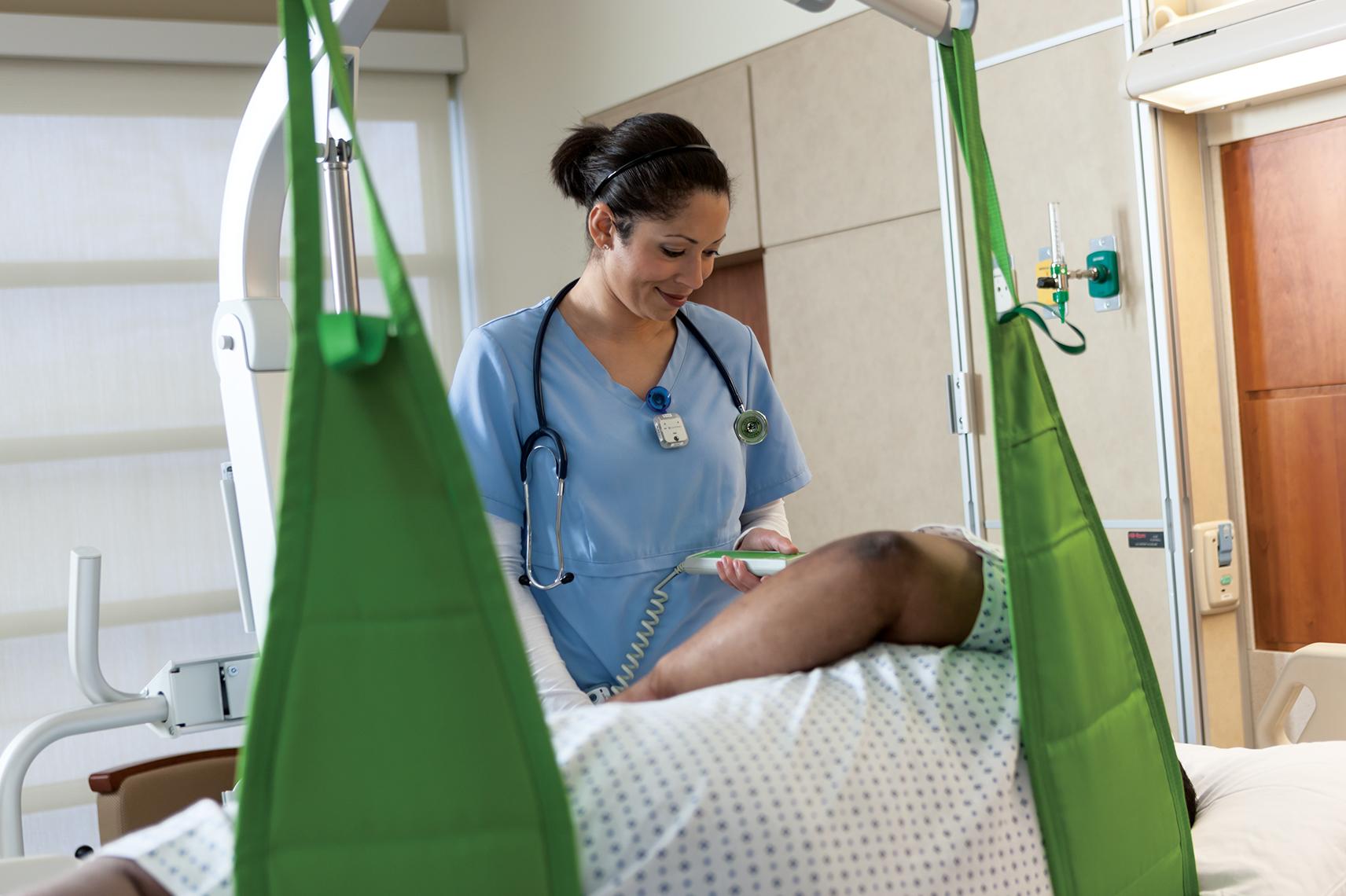 MultiStrap Lift Aid
This washable lift aid is made from strong and durable polyester fabric. This accessory has been developed to meet a variety of needs in care and can be used to hold arms, legs and other parts of the body during treatment, washing or other care situations. An individual strap has a safe working load of 440 lbs, but they are sold in pairs and can be used together. Solo MultiStrap Lift Aid
Offering the same benefits as a MultiStrap, our single-use Solo products are designed to help reduce the risk of infection, or offer a disposable option when washing is a problem. They are manufactured from a soft and comfortable material, and have a safe working load of 440 lbs.
Technical Specifications
Dig deeper into product attributes to see how we can fit your requirements.
| | |
| --- | --- |
| Add SWL 200 kg, Polyester | Standard 10 cm, Wide 25 cm Ultra 40 cm |
| Solo | Standard 10 cm, Ultra 40 cm |
Education & Documentation
Get in the know to get the most value out of your solution.
MultiStrap Lift Aid Proning In-Service Video
Proning Using Hillrom's Lift & MultiStrap Accessories