Features
With their high-quality, low-friction fabric, the HandySheet™ and HandyTube™ Manual Transfer Aids help you apply slings and reposition patients.
Plus, they retain their sliding capacity, even after repeated washes. The HandyBelt™ Aid can assist with short transfers—helping both patients and caregivers get a good grip.
Proning
The HandyTube™ aid helps prevent friction during the lateral transfer to the edge of the bed prior to turning the patient into prone position.
On a count of three, the team will slide the patient from the center of the bed to the side of the bed.
Once the patient is in position at the side of the bed, the care team may reapply any electrodes that were in place prior to turning patient to the prone position.
When ready to complete the prone process, the care team member on the destination side will maneuver the HandyTube™ aid by lifting the sheet in an upward/vertical motion.
The patient will gently roll onto the pre-placed pillows.
HandyTube Transfer Aid Proning In-Service Video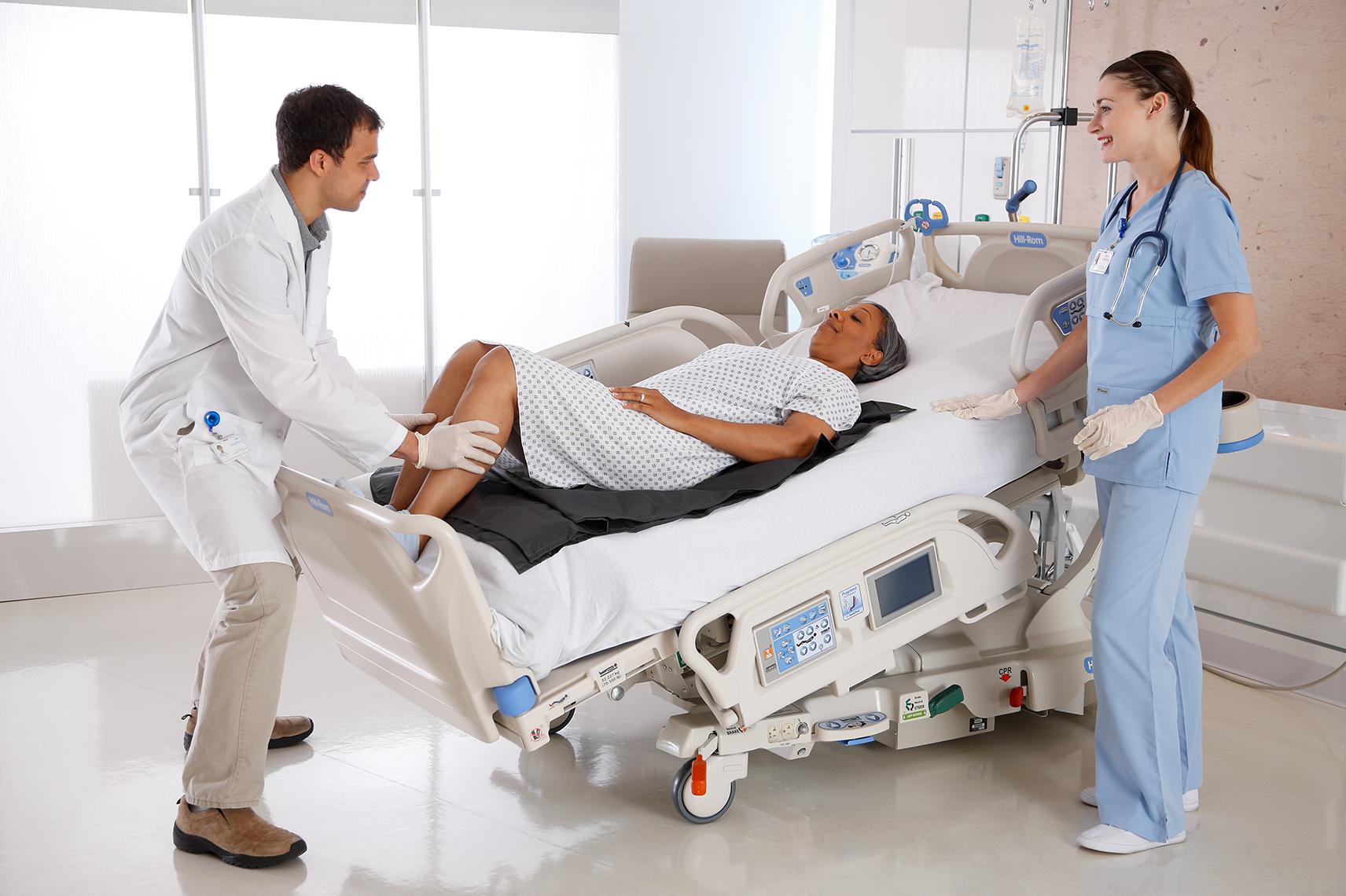 HandySheet Manual Transfer Aid
When you're applying a sling, the HandySheet Manual Transfer Aid reduces friction between the patient and underlying surfaces. It is ideal for patients of size, pain-sensitive patients and patients with contractures. Designed for use in pairs, the HandySheet Manual Transfer Aid comes in a two-sheet set. It is available in two sizes:
A smaller/short model that helps you apply a sling under a patient's legs, or on a patient in a wheelchair
A larger/long model that helps you place a sling under a fully reclined patient—featuring bed attachment loops that can be used by just two caregivers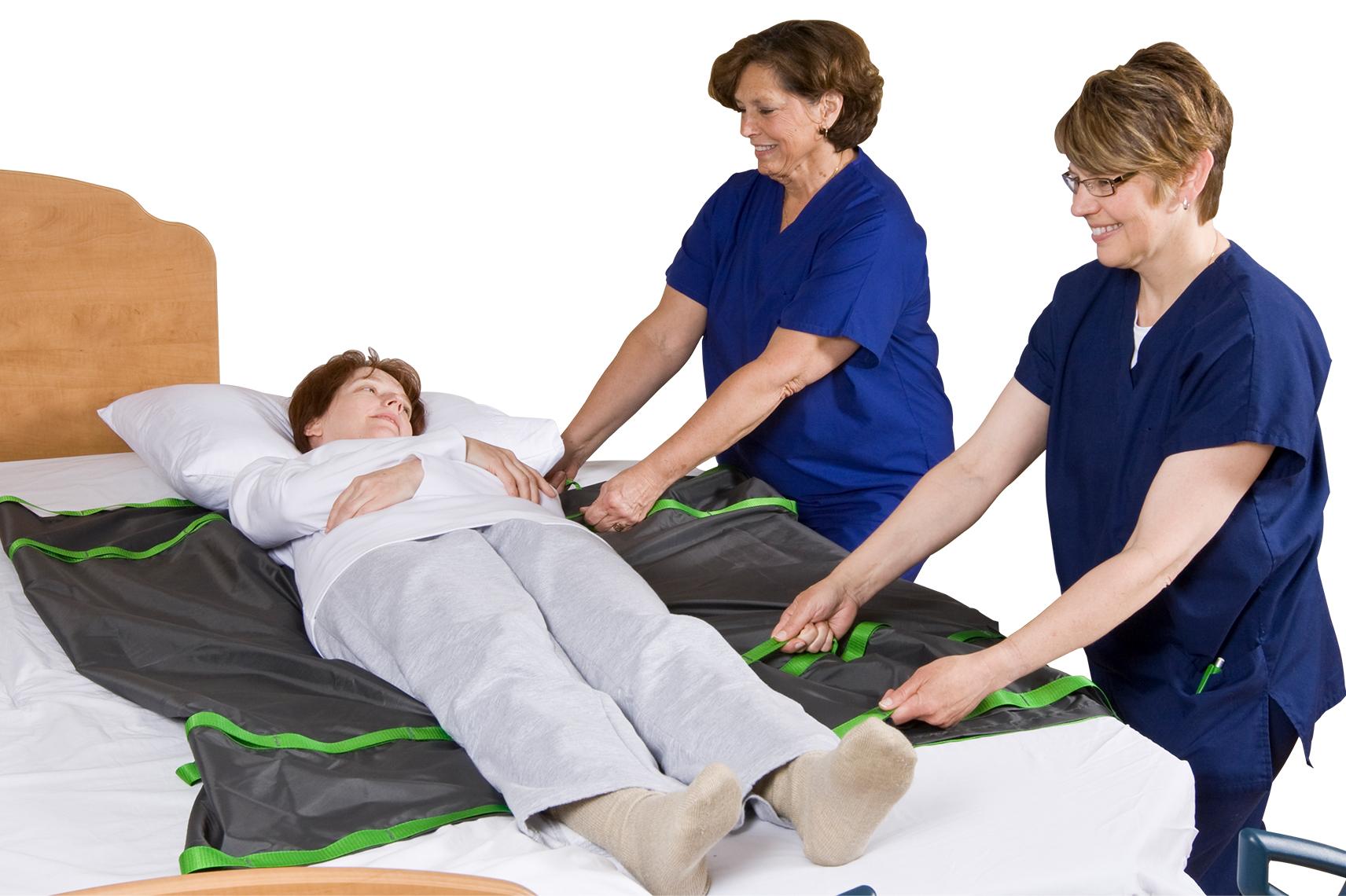 HandyTube Manual Transfer Aid
The HandyTube manual transfer aid is a sliding sheet to assist with shorter transfers in bed, between two beds or from bed to stretcher. The sheet can be used with both average-weight and bariatric patients.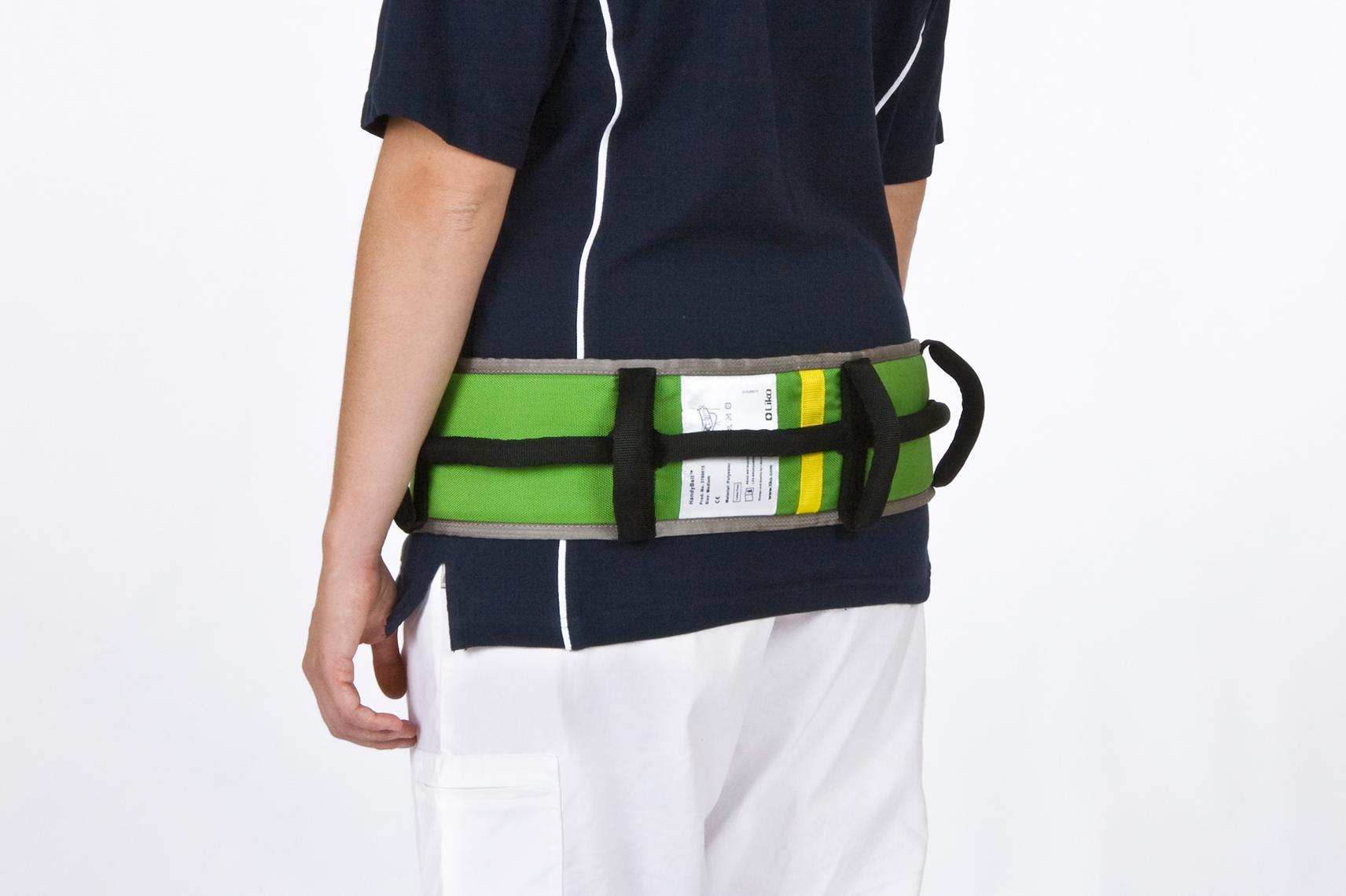 HandyBelt Manual Transfer Aid
The HandyBelt manual transfer aid has 7 to 13 handles, depending on size. The horizontal and vertical handles are placed along the entire belt, helping patients and caregivers get a good grip. The SafetyBuckle is strength-tested up to 200 kg.
Technical Specifications
Dig deeper into product attributes to see how we can fit your requirements.
| | |
| --- | --- |
| Handy Sheet | Short M 70x70 cm, Short XL 120x85 cm, Long M with handles 90x190cm, Long XL with handles 140x215 cm |
| Handy Tub | Short M without handles 70x90 cm, Long M without handles 90x185 cm, Wide M with handles 140x140 cm |
| Handy Belt | SWL 200 kg, S: 7 handles 60/100 cm, M: 9 handles 75/120 cm, L: 11 handles 90/140 cm, XL: 13 handles 110/180 cm |
Proning Using Hillrom's Liko HandyTube Long Manual Reposition Aid
Rehabilitering instruktionsvideo